Want to score secrets to expert food and wine pairing from the pros?  Join CALIFORNIA LIVING® TV host Aprilanne Hurley on a mission to uncover the secrets to fool proof food & wine pairing this season on CALIFORNIA LIVING®.
During our interview with Executive Chef Kimbal Jones in our PlumpJack Winery Special, we learned there's one simple secret to creating a perfect food and wine pairing, which  is matching similar flavors and intensities of your foods with that of the wine you select.
CALIFORNIA LIVING® host Aprilanne Hurley's "food & wine pairing" tips:
Pair rich meats and sauces with wines with similar qualities and intensities such as bold, rich red.
Fresh fish and poultry dishes pair well with lighter sauces and flavors with your favorite whites or sparkling wine varieties.
Classic pairings  you can't go wrong with are:
Oysters and sparking wine
Crab Cioppino with a great pinot
New York Strip Steak with a good Cab – like the recipe pairing we featured while visiting the PlumpJack Winery on California Living.
The recipe below is a great dish to make for a weekend get-together when the weather is right for enjoying some great "California Living"…Cheers!  Aprilanne
Originally featured on CALIFORNIA LIVING® with host Aprilanne Hurley Prime Time:
New York Steak with Spring Vegetable Couscous and Olive Salsa Verde:
A dish to go with Cabernet Sauvignon- Compliments of Former Exec. Chef, Kimball Jones, Carneros Inn, a PlumpJack Resort:
4 – 8 ounce New York Steaks
Kosher salt and freshly cracked black pepper
1 tablespoon tarragon
2 tablespoon parsley
¼ cup extra virgin olive oil
1 clove garlic minced
1 jalapeno roasted, skinned, seeded and diced
1 1/2 teaspoon capers, diced
1/2 anchovy, minced
1 teaspoon lemon zest
1 large green olive minced
lemon juice to taste
1 bunch asparagus, peeled and cut on a severe angle in 1 inch pieces
1 cup shelled English peas
Meyer lemon olive oil
1 cup couscous
1/4 teaspoon cayenne pepper
FIRST: Season the steaks with salt and pepper. Let sit out, covered, at room temperature. Start a medium size fire in a BBQ. Place a medium sized pot on the stove filled with water. Heavily season with salt and place over high heat.
SECOND: Chop the tarragon and parsley together and mix with the olive oil, garlic, jalapeno, capers, anchovy, lemon zest, and green olive. Add lemon juice to taste, a little at a time.
THIRD: Place the asparagus in the boiling water and cook for 1 minute. Remove from the water and drain. Toss in a bowl with meyer lemon oil and salt to taste. Add the peas to the water and cook until tender. Toss in a bowl with meyer lemon oil and salt to taste. Reserve.
FOURTH: Bring 1 cup of water to a boil in a medium sauce pan. Add the couscous, stirring it in. Bring back to a boil. Turn the heat off and cover the couscous with a tight fitting lid. Let sit for 10 minutes. Remove the lid and fluff the couscous with a fork. Toss in the asparagus, peas and cayenne pepper. Season with salt and pepper and combine all of the ingredients.
NOW: Grill the steaks until medium rare (internal temperature of 120 degrees) about 10 minutes or so depending on the thickness of the steak. Let rest on a plate for 5 minutes.
THEN: Divide the couscous among 4 plates. Cut each steak in half on the diagonal. Place on top of the couscous and top with the salsa verde. Serve!
California Destinations to consider this weekend:
PlumpJack Winery, Napa Valley, CA
Carneros Inn & Spa, Napa Valley, CA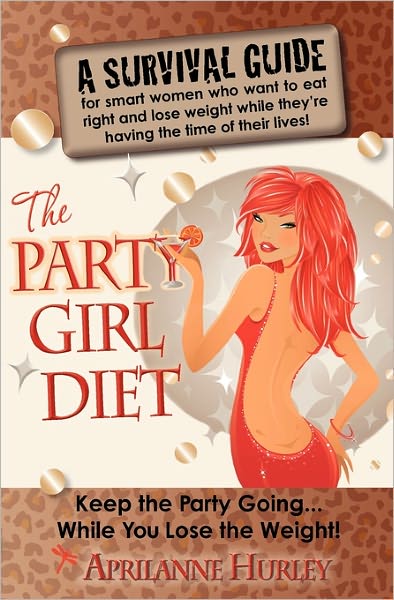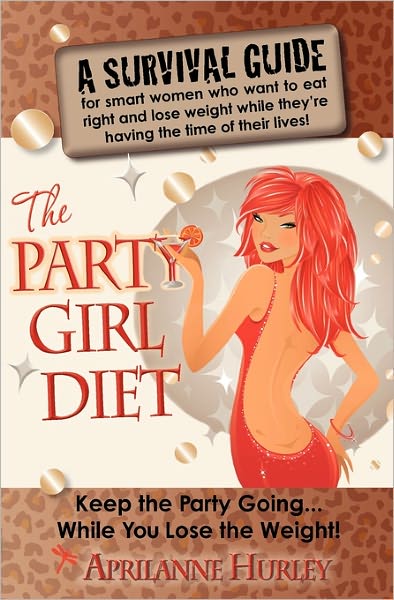 Aprilanne Hurley SFN, CLFC is a Certified Specialist in Fitness Nutrition, Certified Lifestyle Fitness Coach, TV series creator & host of CALIFORNIA LIVING® and author of "The Party Girl Diet," available on Amazon.com so you can "Keep the Party Going…While You Lose the Weight!"
Hurley's media credits include live appearances on ABC, CBS, NBC and FOX Networks to discuss The Party Girl Diet's revolutionary new diet and lifestyle that lets you lose weight while you're having the time of your life.  For more information email Aprilanne at: media@partygirldiet.com or call for a personalized nutrition, lifestyle and weight loss consultation at 415.209.0722 to give yourself the gift of healthy living this season.
Share the California Living® FUN!