This February – "Find out why it's just more fun…living in California" with California Living™ series creator and host Aprilanne Hurley, who brings you the best of California Living™ in Season 8 on ION Television.  Here's the inside look at California Living's show line-up for February 2013: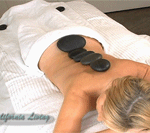 When it comes to California Living™ at it's best…it's all about making the most of the time you have ~ or don't have…so if you find yourself with no time to getaway ~ entertain…or workout – you're in luck because California Living has the perfect show for you:
2/7/2013:  Romantic Spa Day Getaway: California Living host Aprilanne Hurley takes in a Healing Gem & Hot Stone Massage during her Napa Valley Day Spa Getaway, learns entertaining secrets from Winery Chef Jeffrey Starr, and demonstrates "Toned-by-Tonight" California Living's exclusive workout that will have your muscles looking more toned and defined by nightfall.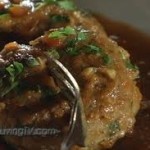 2/14/2013:  Now That's Amore' …Love is in the air, and it's the perfect time to get in touch with your "Inner Italian" and join us for a step-by- step look at how to make:
Authentic Italian Meatballs the "old fashioned way."  Discover  this is the perfect dish to make if you want to "seal the deal" (romantically that is ~ although it could get you that promotion too).
Easy, Quick & Tasty Fresh Red Tomato Sauce you can use on pasta and pizza…AND score Graziano Perozzi's coveted recipe for Stuffed Artichokes. PS:  We're dishing ALL the secret recipes…this is one show you will want to Watch -TIVO, or Record.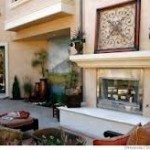 2/21/2013:  In this informative and visually enticing California Living™ Tuscan Home Design Show, we're focusing on a Marin Designers' Showcase in Northern California with the California Living™ Spotlight on:
A True Wine Country Kitchen Design
Italian Border Herb Garden
Outdoor Living Room
Outdoor Entertaining
The Marin Designers' Showcase Fundraiser for The Center for Volunteer and Nonprofit Leadership of Marin.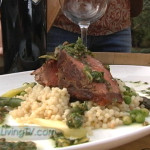 2/28/2013:  The California Living PlumpJack Winery Experience: Catch this original California Living TV presentation to discover why Gavin Newsom's PlumpJack Winery has earned "cult status."   Join California Living series creator and host Aprilanne Hurley for a look behind the scenes to learn what goes into making great wine, and get experts tips to make your wine tasting experience more rewarding.  PLUS – we're pairing wine with BBQ for some delicious outdoor entertaining fun.
Click here for the 2013 California Living Broadcast Schedule
California Living Season 8 is made possible by The Party Girl Diet, the revolutionary new diet and lifestyle that lets you eat chocolate, drink red wine, enjoy a wide variety of delicious foods and in essence "keep the party going…while you lose the weight."
Share the California Living® FUN!