The event window for the 2016 Titans of Mavericks Surf Competition is open from Nov. 1, 2015 through March 31, 2016.
California Living ® host and Party Girl Diet™ book author Aprilanne Hurley gets up close and personal with Mavericks Surf Competition Founder Jeff Clark for the inside look at a fun water sport that torches calories and conditions your core for strong, sexy abs.
Click here for the California Living ® Insider's Guide to Half Moon Bay, California, and catch the California Living ® interview with Mavericks surf founder Jeff Clark.
Weekend Warriors will get an adrenaline fix with Stand-up Paddle Boarding (SUP) as it is an effective, super easy to learn activity that incorporates practically every muscle in your body.
Healthy CALIFORNIA LIVING®: Women can burn approximately 500 – 800 calories an hour, and men can burn up to 800 – 1,000 calories an hour Stand-Up Paddle Boarding.
Check out Aprilanne's stand-up paddle boarding session with Mavericks surf founder Jeff Clark below, which originally aired primetime on  California Living ® Bay Area Wide and will re-air on ION Television this season:
Looks like fun right – so where do you begin?   In addition to checking out Jeff Clark's Mavericks Surf Shop in Half Moon Bay for boards similar to the ones featured on California Living ®, you can check with your local sports equipment outfitters for lesson offerings and rental options.
For more information on the Titans of Mavericks 2016 Surf competition please visit:  titansofmavericks.com.
If you are interested in learning how to SUP in the San Francisco Bay Area, check out the Stand-up Paddle Boaring Clinics offered by Outdoor Adventure Guide and DemoSport owner Steve Merrifield, who offers group lessons weekdays at McNear's Beach in San Rafael, California.
All of your equipement is included for these 2 – 3 hour lessons which comes complete with a guided Stand-up Paddle Board tour on SF Bay. Be sure to call the Demosport @ 415-454-3500 to check availability, and/or to reserve your spot.
Now is the perfect time to get in on the outdoor fun, burn mega calories, and condition your core with the total body workout Stand-up Paddle Boarding delivers.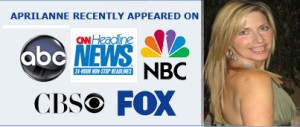 Aprilanne Hurley SFN, CLFC is a Certified Specialist in Fitness Nutrition, Certified Lifestyle Fitness Coach, author of The Party Girl Diet, Super Abs Playbook and The Socialite Diet, and series creator & host of California Living ® – California's original lifestyle show featuring California's trends in food, travel, and healthy living.
Hurley's best seller The Party Girl Diet is a healthy, sustainable lifestyle plan combining today's groundbreaking health and nutrition research with Hurley's penchant for good living to deliver a revolutionary new diet & lifestyle that lets you  "Keep the Party Going…While You Lose the Weight."
Share the California Living® FUN!