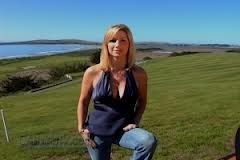 Sonoma Coast here we come.  California Living ® host Aprilanne Hurley invites you to join her on the Sonoma Coast to "Find out why it's just more fun…living in California" with this California Living® Insider's Guide to Bodega Bay food, wine & travel – originally airing on ION Television in the Sacramento and San Francisco Bay Area Markets.
Are you a California food & wine lover?  You'll get your fix here.  California Living® is all about spotlighting fun California travel destinations with healthy food, wine and leisure experiences so enticing…you'll want to jump right into the screen.
Bodega Bay, California is one of California Living® TV's original Sonoma County destinations for its incredible charm and "classic" California beach getaway feel offering visitors:
White sandy beaches
Fine and casual dining hotspots
World Class Golf at the Links at Bodega Harbour with ocean front views
Great Bodega Bay, California places to "stay & play" all less than about an hour north of the Golden Gate.
Looking for a great place to "stay & play" in Bodega Bay?  Check out the California Living® Travel Spotlight on the Bodega Bay Lodge & Spa below for the inside look at Bodega Bay's #1 hotel accommodation on TripAdvisor®:
In the segment below, host Aprilanne Hurley get the inside look at sustainable food & wine pairing on the Sonoma Coast in this "Best of" California Living® Travel Special:
In the California Living® show segment above host Aprilanne Hurley meets with Executive Chef Mark Dierkhising, a true wine country chef  for the inside look at what "wine country cuisine"really means.
Aprilanne gets a golf lesson from Director of Golf PGA Pro Bob Caldwell at the award winning Links at Bodega Harbor.
We  check out the pool,  authentic fish market, and restaurants at The Inn at the Tides in Bodega Bay, CA – one of the famous locations in Alfred Hitchcock's 1960's thriller The Birds.
Aprilanne checks out the fine dining options and relaxes with a "Sonoma Scrub & Wrap" at the Sonoma Coast Villa & Spa…
Here's a fun "iMovie Trailer" preview of CALIFORNIA LIVING® with host Aprilanne Hurley's "Hitchcock Movie Scene Tour" Travel Special originally airing Prime Time in the Sacramento and San Francisco Bay Area Markets:
Discover how to "Keep the party going…and keep the weight off" with the Party Girl Diet™ book available on Amazon and created for "food & wine lover's" – by California Living® TV series creator and Certified Sports Nutrition Specialist Aprilanne Hurley here.