Sunset Cruises offer fresh outdoor experience on San Francisco Bay:
Sunset Cruises are a right of passage when you live in California. And whether you're a California native or a visitor, sunset cruises are a great way to enjoy easy-going California living.
"Known for it's large view deck and friendly staff, Angel Island Ferry's BYO wine sunset cruises to the Golden Gate Bridge deliver the best sunset cruise experience on San Francisco Bay!" ~ California Living ® TV host Aprilanne Hurley.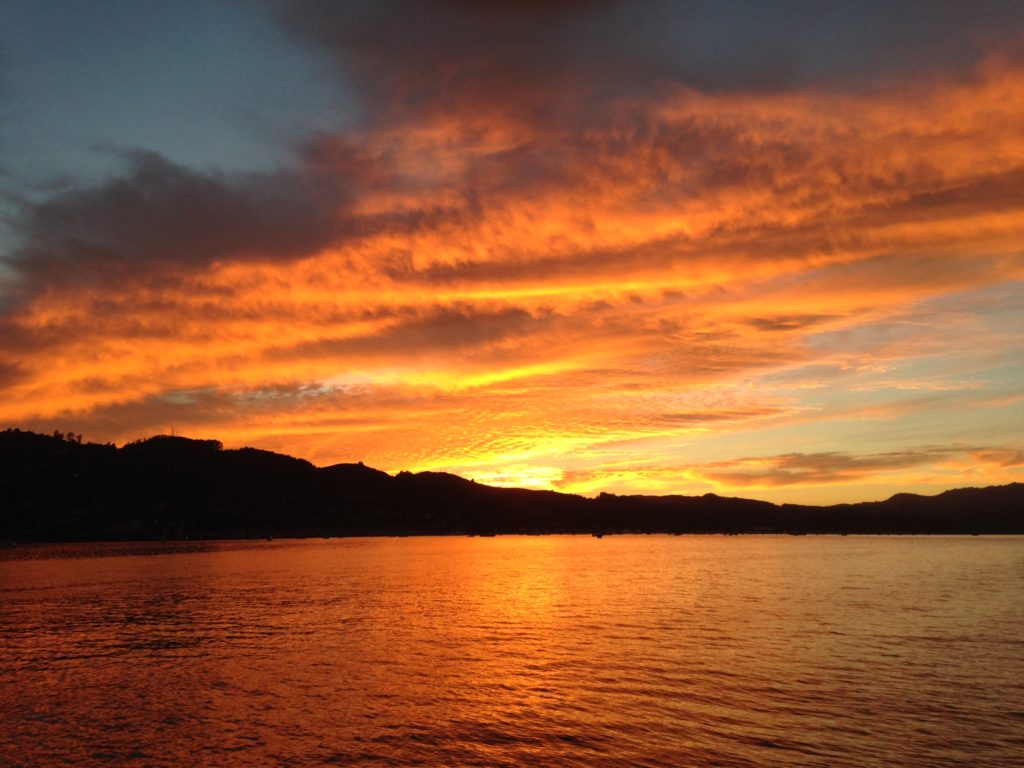 In light of California's re-opening, Angel Island Ferry now offers "Table Reservations". This new booking model provides cruisers with a comfortable social experience on board.
Sunset cruise…your way. Angel Island Ferry offers both Indoor and Outdoor table seating for a variety of party sizes.

All Angel Island Ferry sunset cruise guests are welcome to explore the vessel's upper and lower decks for sight seeing, photo opportunities, etc.
And because life is always better with food and wine, cruisers are invited to bring along a bottle of wine and picnic to enjoy on board! So be sure to plan ahead.
You can also pick up a picnic at one of the shops in town. And there's a cash bar on board with wine, beer and snacks available for your cruising pleasure.
Check out California Living ® TV's Video Spotlight on San Francisco Bay Sunset Cruises with Captain Maggie McDonogh of the Angel Island Ferry:
Angel Island Ferry sunset cruises currently run 6:30 pm – 8 pm on Saturday evenings out of Tiburon, California. 
Stay tuned for more California Living ® TV Spotlights. And in the meantime, Cheers to a healthy & fun season of California Living ® ahead!