"Find out why it's just more fun…living in California" watching California Living with Aprilanne Hurley Tuesday & Thursday Mornings @ 6:30 a.m. on KKPX-TV 65/Comcast Cable 16 in San Francisco – San Jose – Oakland, and on KSPX-TV Channel 29/Comcast Channel 11 in Sacramento, CA. Please check your local listings for Dish and Direct TV Channels.
Join California Living host Aprilanne Hurley for a tour of the San Mateo Coast from a unique vantage point – the sky…with a Bay Aerial Helicopter Tour.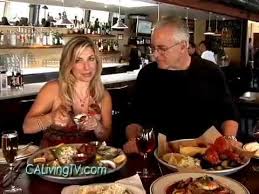 Get a taste of some of the freshest seafood on the California Coast with Paul and Julie Shenkman Co-Owners of Sam's Chowder House in Half Moon Bay, CA who dish the inside look at how Sam's offers both great oceanfront views AND great food – a winning combination.
Plus, we meet Maverick's Surf Competition Founder and big wave surfer legend Jeff Clark for the inside look at how he discovered mavericks surf spot – considered one of the most renoun surfing destinations on the planet.
We also hit the beach with Jeff Clark for some Stand-up Paddle Boarding fun – and to top off all excitement with…
…a visit to the Oceano Hotel & Spa for the insider's guide to their:
Eco friendly hotel accommodations (with bamboo bed linens – Aprilanne's favorite)
Award winning wedding venue
Farm to table dining offerings
Oceano Coastal Spa where California Living© host Aprilanne Hurley experiences their signature anti-aging body wrap and facial.
Tune in, TeVo it, tape it – just don't miss out on all the "California Living" fun in Half Moon Bay, CA – a truly romantic Bay Area Getaway for couples.
#californialiving
Share the California Living® FUN!