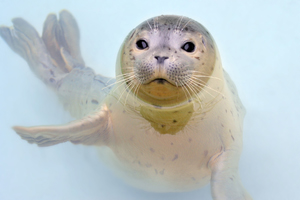 CALIFORNIA LIVING® series creator and host Aprilanne Hurley shares her tradition to provide an inside look at The Marine Mammal Center's Adopt-a-Seal® Program in a special PSA airing in CALIFORNIA LIVING® "Community Spotlight" this season on ION Television.  Get the inside look at the "perfect gift for everyone on your list" in just 40 seconds watching the  INSIDE LOOK TV PSA below (And on CALFIORNIA LIVING™ TV's YouTube Channel) and give the gift that gives back to our marine mammal community with your minimum donation of just $30.00 to The Marine Mammal Center's Adopt-A-Seal® Program today.
CALIFORNIA LIVING® with Aprilanne extends a warm "thank you" to Captain Maggie and The Angel Island Tiburon Ferry for their support in making the CALIFORNIA LIVING® Adopt A Seal Public Service Announcement possible.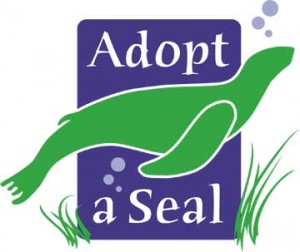 What you get when you Adopt A Seal…
For a minimum donation of $30, you receive:
» Photo of your adoptee
» Personalized certificate of adoption
» Animal biography
» Satisfaction that you have helped a marine mammal in distress.
PS:  I came across this program when I was a news reporter and was moved by these incredible creatures that so desperately need help, and was touched by the selfless actions of the  dedicated and caring volunteers who help them get back to health so they can be released back into their original habitat. The Marine Mammal Center also offers a structured volunteer program for people interested in giving of their time as well ~ Aprilanne
Aprilanne Hurley SFN is a Certified Specialist in Fitness Nutrition, Certified Lifestyle Fitness Coach, author of The Party Girl Diet, and series creator & host of the  CALIFORNIA LIVING® lifestyle TV Magazine show series featuring California's trends in food, travel, and healthy living since 2006 – now celebrating 9 seasons on broadcast television – since 2005.
Hurley's The Party Girl Diet is a healthy, sustainable lifestyle plan combining today's groundbreaking health and nutrition research with Hurley's penchant for good living to deliver a revolutionary new diet & lifestyle that lets you  "Keep the Party Going…While You Lose the Weight."
Give the Holiday Gift of Healthy Living:  Order your copy of The Party Girl Diet on Amazon.com and receive a FREE Kindle/E-book Edition of The Party Girl Diet this holiday season.
The CALIFORNIA LIVING® with host Aprilanne Hurley Lifestyle TV Magazine show is an INSIDE LOOK TV Media Production © 2005 – 2014 All Rights Reserved.  For all your television and video production needs check out INSIDE LOOK TV'S New Media Portfolio site at: InsideLook.TV