Hello Sonoma Wine Country…
California Living ® host Aprilanne Hurley dishes the ultimate Sonoma Wine & Food Pairing Special with everything from Sonoma wine pairing party ideas with…
Restauranteur Sandra Bernstein of "girl & the fig" restaurant in Sonoma, California, to Aprilanne's Sonoma wine & cheese tasting party planning tips from the California Living ® Sonoma Studio Kitchen, to a behind the scenes look at the Inn at the Tides Winemaker Dinners on the Sonoma Coast.
Airing on ION Television this season, the California Living ® Sonoma Wine & Food Pairing Special delivers the Insider's Guide to: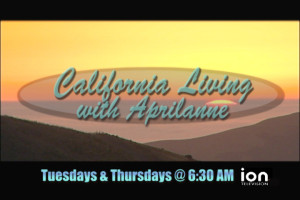 Check out the California Living® #Sonoma Food & #Wine Playlist on YouTube above…and catch California Living ® with host Aprilanne Hurley Tuesday & Thursday mornings on ION Television, record it, TiVO it – just don't miss out on all the California Living ® Fun! Click her for California Living ® Broadcast TV, Cable, Dish and Direct TV channel placement information.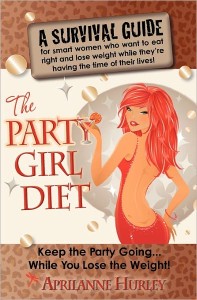 CALIFORNIA LIVING®  is sponsored in part by The Party Girl Diet & Super Abs Playbook – 2 books in Aprilanne Hurley's revolutionary, healthy NEW lifestyle book series available on Amazon.com to help you "keep the party going…and keep the weight off" this season.
Find out more about Aprilanne Hurley's Revolutionary NEW Aloha Diet™ Coming in 2016 at AlohaDiet.com.
Aprilanne Hurley SFN, CLFC is a Certified Specialist in Fitness Nutrition, Certified Lifestyle Fitness Coach, Author of The Party Girl Diet, The Super Abs Playbook, and The Socialite Diet™ all available on Amazon.com. Aprilanne Hurley is the Series Creator of CALIFORNIA LIVING® – the "California lifestyle" inspired TV magazine format show featuring California's trends in food, travel, and healthy living.  Hurley's media crdits include live TV appearances on ABC, CBS, NBC and FOX Networks to discuss the  Party Girl Diet's healthy Mediterranean  inspired diet, lifestyle and workout plan that lets you "keep the party going – while you lose the weight."
CALIFORNIA LIVING® is the Registered Trademark of Aprilanne Hurley, Inside Look TV, LLC. (c) 2005 – 2016 All Rights Reserved.
For more information on Inside Look TV, LLC's Video and Television production services please visit Inside Look TV, LLC portfolio site at InsideLook.TV.
#wine #sonoma #californialiving #foodandwine
Share the California Living® FUN!