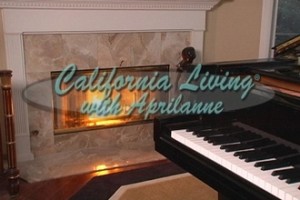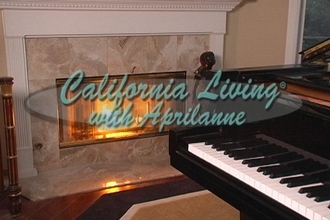 CALIFORNIA LIVING® TV Magazine show with host Aprilanne Hurley has the inside look at money saving "home design hacks" that can make your home "look like a million" without spending a fortune in the process.
Click here to watch select California Food, Wine & Travel CALIFORNIA LIVING® TV Magazine episodes on the official CALIFORNIA LIVING® YouTube Channel.
In this jam packed CALIFORNIA LIVING® Home Design Special airing on ION Television on Thursday, Sept. 4, viewers learn "The #1 home design trick to enhance the look and value of your home" – PLUS…in this episode, CALIFORNIA LIVING® dishes 'home design hacks" that explore:
Creative ways to turn a pantry into a wine cellar with before and afters
How to add a modern designer's touch to the basic powder room
Interior designers' secrets to staging your home like a pro
Creative ways to spruce up patios and decks with clever and unique container garden ideas
Decorative Art with a fun "hands on"  look at how easy it is to enhance your walls with stencils and more
"Find out why it's just more fun…living in California"™ with CALIFORNIA LIVING® host Aprilanne Hurley Tuesday and Thursday mornings on ION Television.  Tune in, tape it, TiVo it…just don't miss out on all the CALIFORNIA LIVING® fun with host Aprilanne Hurley this season. Click here for CALIFORNIA LIVING® show days, times and Broadcast Television channel placement information.
Share the California Living® FUN!